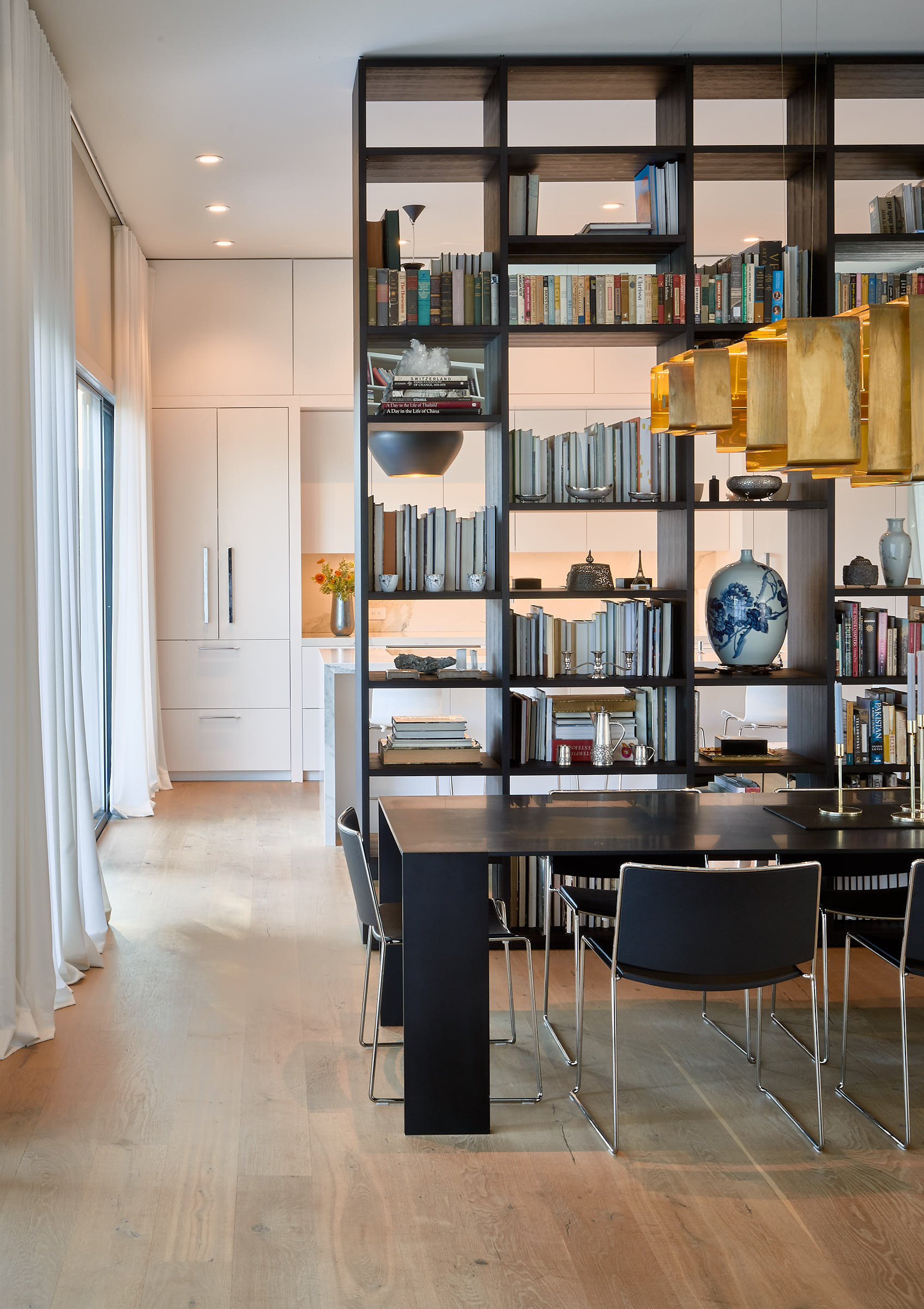 Project Name: Meadowsweet House
Size: 2,500 sf
Services: Interior Architecture, Interior Design
The elegant lines accentuated by the open floor plan in the Great Room at Meadowsweet House stretch this city-sized space to form an ideal social container. Kitchen flows neatly in to lounge area sending one's imagination directly to relaxation with your favorite food couch-side. Pops of color and sheen bring together the cool greys and warm beiges - a sense of soft tension breaking up the light, airy feeling of the upholstery, floor treatment & paint choices. This clean modernism finished with playful accents is a true representation of what has become the aesthetic of new San Francisco : refinement that steers clear of stuffiness landing squarely on comfort.