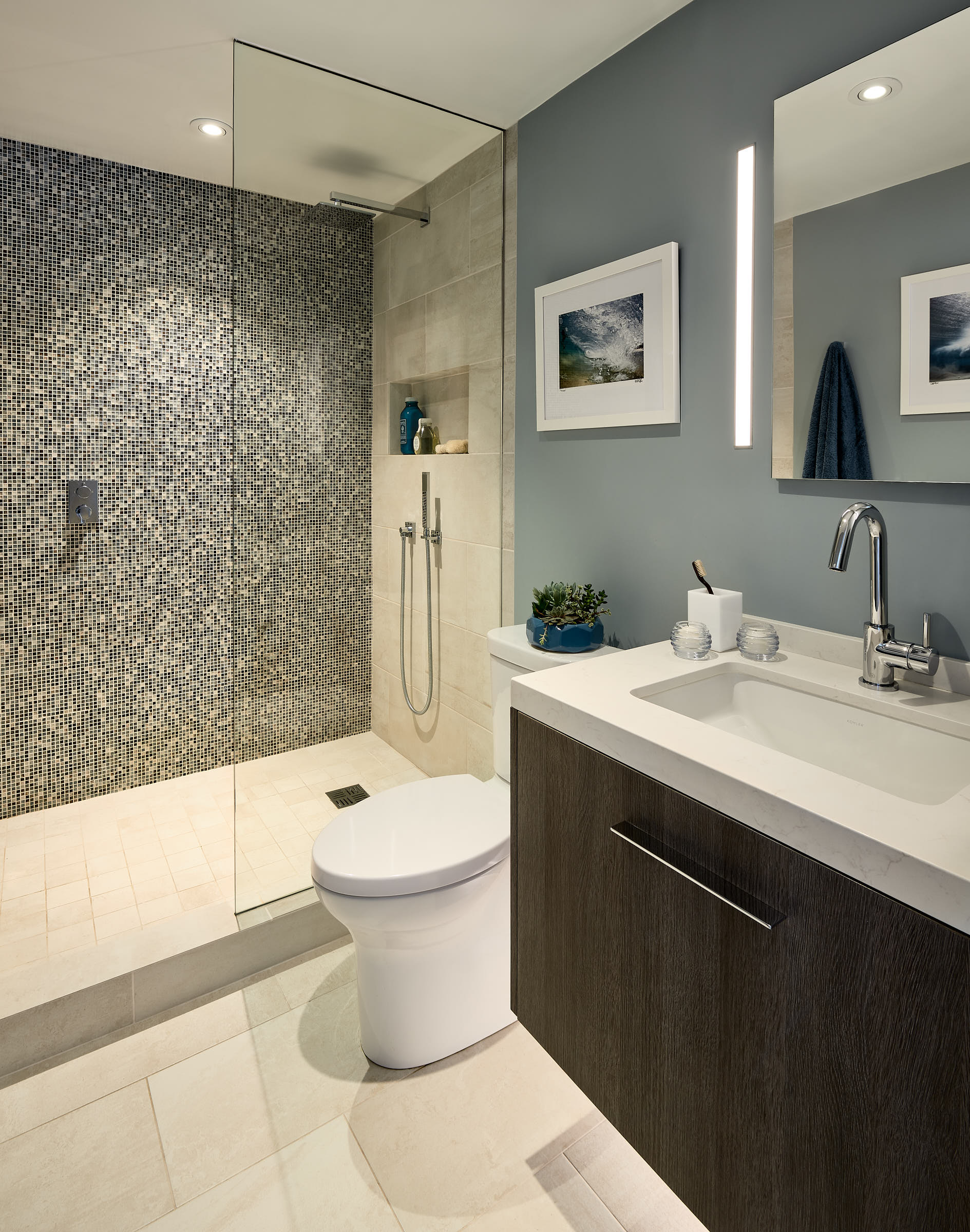 Project Name: Bathroom in Blue
Size: 50 sf
Services: Interior Architecture, Interior Design
This project was a true test of space planning - the room is a mere 50 square feet. An Architect's bathroom added to the top floor of the home to round out the master suite. Clean lines and cool colors are employed to create a perfect balance of soft and hard. Tile work and cabinetry provide great contrast and ground the wash room. . Every aspect of it's small shell was tended over to maximize storage and comfort. With views of downtown San Francisco in sight from under the shower head to heated tile floors where freshly washed feet are laid, this bathroom is a harmonic play between form and function.