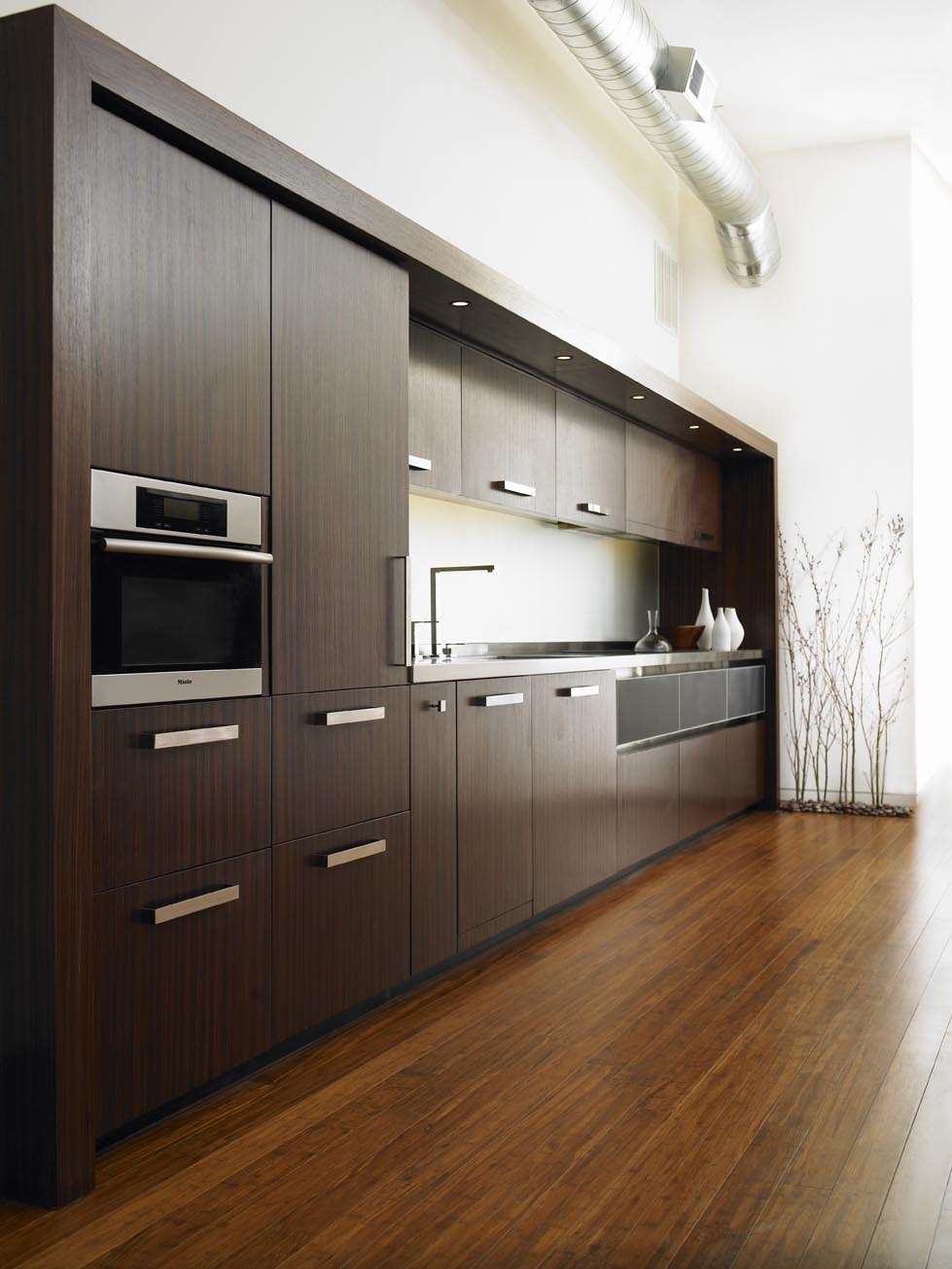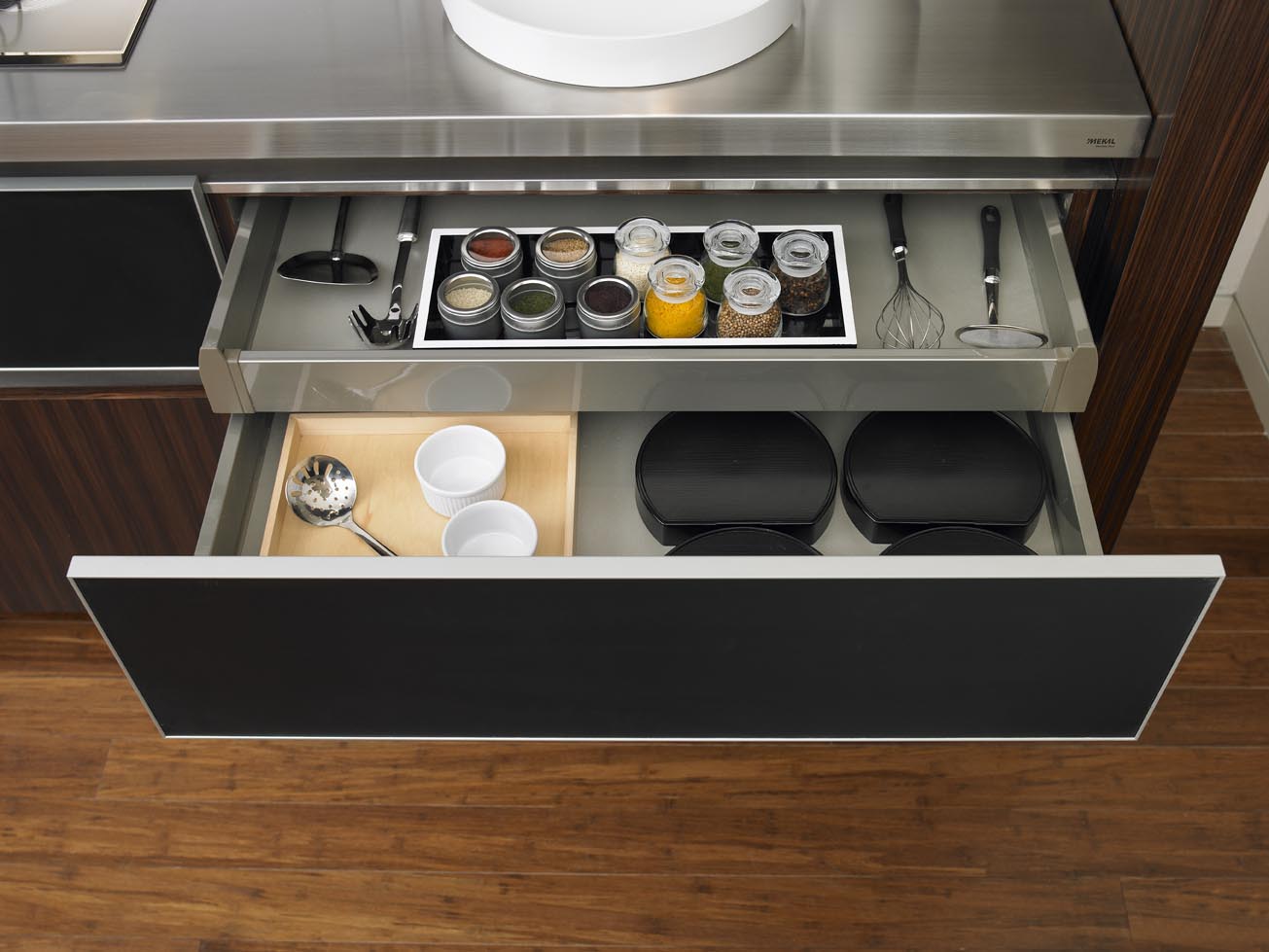 Project Name: SOMA Loft Kitchen, San Francisco
Size: 150 sf
Services: Interior Architecture, Interior Design
Designed for a concert cellist cum underwater photographer, this open plan kitchen in a 1910 San Francisco loft is part of a residence / gallery / recital space meant to be as public as it is private. Inspired by the tight-fitting designs of custom yachts, the end result is a quintessential galley with furniture-like cabinetry packed with storage and integrated, built-in appliances. High-tech finishes and lighting are a clean, modern foil to the loft's industrial past. This project was part of a whole-space remodel and renovation and was collaboration between DM+A and Sozo Studios.